Commercial Exterminating Services
SOS serves the business community with the same professional integrity as we do our residential customers. Our certified Commercial Sale Professionals work with business owners and managers to make the workplace safer, cleaner and a true professional environment for employees and customers alike. All of which can contribute to the bottom line with increased business and happier healthy employees, not to mention the image of your company. For commercial exterminating services, SOS Exterminating is a market leader.
Our Services:
Exclusion of Rodents and Birds
Bird droppings are acidic and can rapidly destroy building facades. Not to mention the potential of the exposure to disease that birds, especially pigeons, can spread. Of course, no business wants their clients, patients and customers exposed to the unsightly droppings. Nor does it portray a professional appearance for the business. SOS will root out the points of entry or roosting and keep the birds away.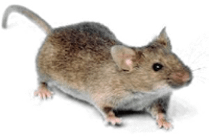 Rodents can be scary – not only for the diseases they carry, but also for the image they possess and the image rodent infestation give a business. Rodents are also costly when they destroy stock, electrical wiring, walls, insulation and more. Once again, it's SOS to the rescue. We find the areas and points of entry for the rodents and take the appropriate measures to keep them out, as well as rid your business of any that may be hiding.
SOS provide first class termite protection for new construction. The entails laying down treatment before concrete pours and stem wall final grade treatment for commercial structures as well as custom home builds, remodels and major renovations. In addition, SOS Exterminating are experts in eradicating termites. If your business has termite infestation, we'll be there on the run.
From an office to an entire building SOS Exterminating is the one to call to take of any pest control issues that are present, as well as preventive measures to ensure that your business has no pest problems moving forward. SOS has bi-monthly and quarterly plans to keep your business bug-free, as well as one-time treatments when appropriate. Enhance the image of your business can with a clean, pest-free appearance.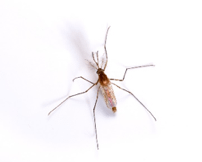 Any business, especially those with foliage and other landscaping surrounding or near the structure, is susceptible to mosquitoes, even in the desert. SOS Exterminating has an all-natural ingredient solution that is safe for your customers and clients, the environment and the landscaping – ATSB.
ATSB, or Attractive Targeted Sugar Bait, is unusual because it does not contain any toxic pesticides. The active ingredient is garlic oil, which is combined with sugar from date juice, orange juice, and other sources, to attract mosquitoes. "They feed on it, and then, literally, the garlic oil makes them sick enough that they don't want to then go bite a person." – Dr. Stan Cope, Entomologist.
For a professional one stop shop for commercial exterminating services SOS is your market leader.